ANZAC Day - 2021
Time dims the memory of ordinary events, but not great events. In a nation's history, great events whether in peace or war live in our memories regardless of time. They are deemed great not necessarily for what they achieved, nor for whether they were victories or successes. Rather, great events are distinguished by the quality of the human endeavour they called upon, by the examples they create for ordinary men and women, and by the legends they inspire.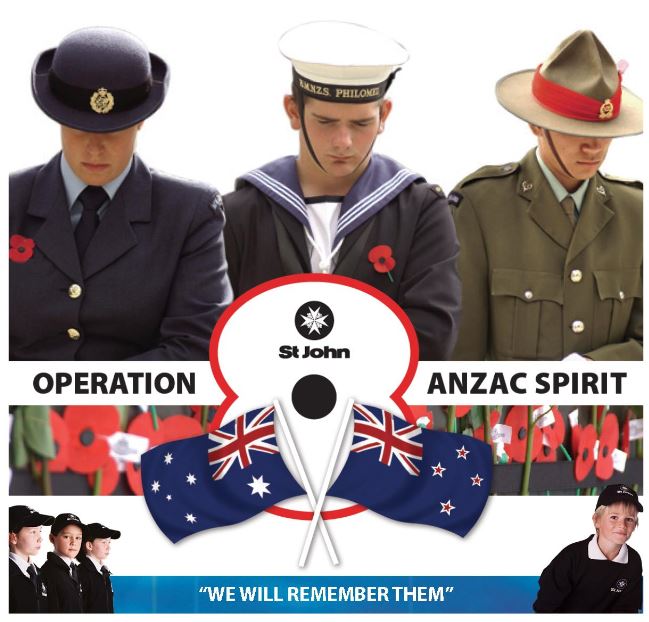 So it is with ANZAC day.
On 25th April 1915, 16,000 New Zealanders and Australians surged ashore at the foot of rugged cliffs on the Dardanelles peninsula, Turkey, to open a campaign intended to give allied shipping access to the black sea, bring help to Russia, and perhaps force Turkey out of the war.
It was - historians say - an ill-conceived campaign in pursuit of a vague objective, premised on an under-estimation of the military prowess and character of the Turkish soldiers, and of the tactical advantages they held.
But the cream of the New Zealand and Australian armies - volunteers all - committed themselves with no hesitation about the nobility of their cause, and fought with great courage, skill and audacity.
In the eight months that followed their first landing, some 50,000 ANZACs were committed to the battlefront, alongside substantially more British, French and Indian comrades. When the last of them was withdrawn as winter set in, about 11,000 New Zealanders and Australians lay dead, and with them many more allied and Turkish soldiers.
While the ANZAC's withdrawal from Gallipoli was brilliantly planned and executed, the campaign can not be described as anything but a defeat.
However, the achievements of the ANZACs can be measured in other than strategy, tactics and battles. Their true achievements were in their courage, determination, mateship and sacrifice. These were achievements that set standards that inspired their countrymen for generations to follow. The legends they established gave fresh voice to new feelings of national pride in both young nations, and the news of their suffering, on reaching the homes of anxiously awaiting families, brought people together in ways they had not known before.
For New Zealanders and Australians, ANZAC is our own day. It is a day that we mark the deeds of men and women who had come to see themselves as New Zealanders and Australians, and who were mourned by people who regarded themselves as New Zealanders and Australians.
The names on public memorials existing in virtually all our towns and cities are important and regular reminders of the losses our nations felt in those darker days.The ANZACs indeed command and deserve the respect and remembrance of present and future generations of all New Zealanders and Australians, regardless of race, colour or creed.
On every 25th of April, New Zealanders and Australians at home and abroad have gathered to commemorate not just those ANZACs who died on that day, but all current and former men and women of our Defence Force.
We remember on this day those who fell in both world wars, in conflicts in Korea, Malaya, Borneo and Vietnam, and more recently in Afghanistan. Duty, patriotism, individual sacrifice, and the affirmation of the New Zealanders and Australian relationship are the enduring legacies of Gallipoli and all subsequent conflicts involving our two nations.
The men and women who forged the ANZAC spirit made sure that those who led them earned their respect. They all understood the values of independence, freedom and fairness and - above all - possessed a willingness to defend these things if need be.
Because freedom only survives as long as people are willing to defend it.
That is the spirit ANZAC handed down to us. If we lose that ANZAC spirit, we lose all. So here we stand today, along with thousands of others to honour great men and women and a great tradition. We gather, as we shall always gather, not to glorify war, but to remind ourselves that we value who we are and the freedoms we possess, and to acknowledge the courage and sacrifice of those who contributed so much in shaping the identity of this proud nation, and those that continue to serve.
They shall grow not old, as we that are left grow old;
Age shall not weary them, nor the years condemn
At the going down of the sun and in the morning
We will remember them.
ANZAC and St John History
The outbreak of the First World War in 1914 saw St John Ambulance join forces with the Red Cross to form the Joint War Committee, providing medical care for war casualties in hospitals in England and overseas.
During the Second World War, the Joint War Committee once again came together, to provide voluntary first aid to the injured.
During World War II, in New Zealand St John volunteers supported the Air Raid Precautions Scheme. They made and rolled bandages and dressings, taught first aid at mass public classes and worked at medical centres. Many St John volunteers also served overseas with the New Zealand Military forces.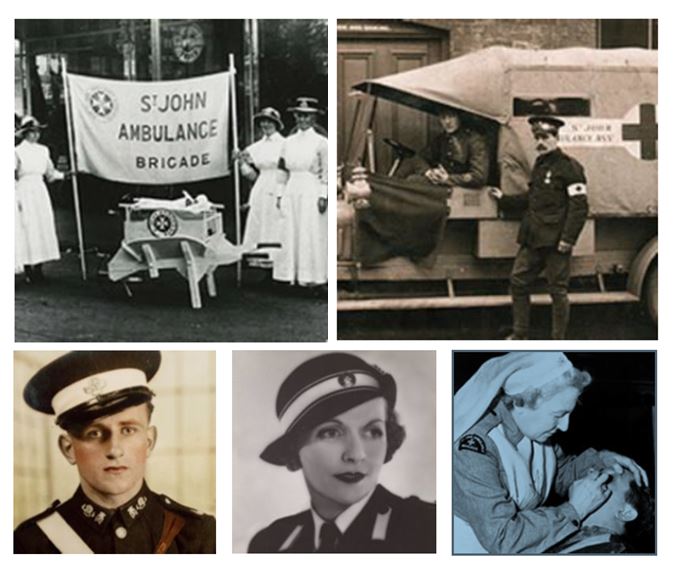 Messages from the Prime Minister and The Governor-General of New Zealand
To view messages from the Prime Minister of New Zealand and The Governor-General of New Zealand please click HERE
Go back in time to a touch of ANZAC History
To be taken back in time to hear the orginal 1956 dawn service at St Faith's Church, Ohinemutu which includes prayers and hymns sung in Maori and English, please can click HERE
Anzac Day now promotes a sense of unity, perhaps more effectively than any other day on the national calendar. People whose politics, beliefs and aspirations are widely different can nevertheless share a genuine sorrow at the loss of so many lives in war, and a real respect for those who have endured warfare on behalf of the country we live in.