Kia ora e te whanau o Hato Hone!
On Friday last week, our three Regional Cadets of the year, Emily Light (Northern), Saveen Gunarathne (Central) and Jessa Gardner (South Island) met and presented before a selection panel responsible for the selection of the the next National Cadet of the Year.
After a very inspiring and tough day, St John is pleased to announce the appointment of Jessa Gardner as the St John New Zealand National Cadet of the Year (NCOTY) 2019/2020.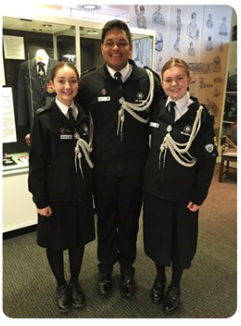 Jessa is a 17 year old Cadet Leader in Christchurch No 3 Youth Division. She joined St John Youth 8 years ago as a cadet carrying on a decade's long family tradition which started on the West Coast. Jessa is a proud and capable member who is well known throughout her region and nationally, having worked her way through the programme over the last eight years and being involved in local, regional and national first aid competitions. Jessa holds an Internship with the Quality and Standards team for Clinical Communications Centres.
Currently attending her last year at Christchurch Girls' High School, Jessa is an active part of the student leadership group including being CEO of her business studies group. Jessa is an excellent student and involved in many aspects of school life. Outside of St John and school Jessa's hobbies include baking and cooking, music and theatre, fitness and reading as well as a love for movies and spending time with her friends and family.
As part of her NCOTY role, Jessa will be responsible to lead and support the National Youth Advisory Board as well as other national programmes of work that will occur in her time as NCOTY. Jessa will also provide a Youth voice to Priory Chapter, attending their meetings and helping to provide a youth lens to the governance of St John. The National Youth Leadership Team is excited to work alongside and support Jessa for the next year.
Jessa will formally commence her role in November when she receives a formal handover from our current National Cadet of the Year, Dominic Anisy. Jessa will be privileged to receive this handover in the presence of our Lord Prior at the Investiture Service in Auckland.
I also want to take the opportunity to acknowledge Emily and Saveen, who made the selection a challenge, and who have inspired the panel and all those who were present with their passion, their mana and their presence. If these young people are the future of our nation, then we are all in good hands.
Finally, I want to acknowledge Dominic Anisy for his time as National Cadet of the Year. Dominic has been an inspiration for many people, both young and old and has driven himself and the youth programme forward with his ideas, innovation and passion. We know that he will continue to be an amazing contributor to St John into the future and look forward to seeing where life tak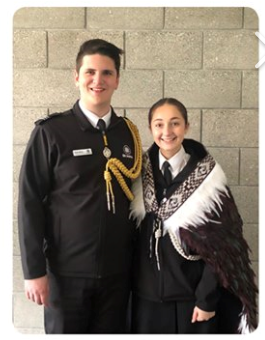 es him.
Jessa was presented with the new korowai for the National Cadet of the Year. This korowai is something that Dominic has wanted to introduce for the NCOTY. This korowai will be passed on from NCOTY to NCOTY and will carry the mauri, or life force of each cadet and create a linear continuity from each one of these young leaders to the generations that will follow. This beautiful taonga was blessed by our kaitohutohu Timoti Pahi as it was placed on Jessa, who will wear this with pride and will no doubt ensure it carries the mana that it deserves.
Nga mihi nui kia koutou whanau!
Kerry Mitchell | National Youth Manager
St John New Zealand | Hato Hone Aotearoa
_____________________________________________________________________________________________________________
St John Youth offers two unique but distinctive programmes. The penguin programme is for young people aged 6-8 years and the cadet programme for young people aged 8-18 years.
St John has existed in New Zealand since 1885 and is part of a global organisation known as the Order of St John, which is active in more than 40 countries. The Order of St John can trace its history back to a hospital set up in Jerusalem during the Crusades over a thousand years ago.
We have a pretty cool Youth Strategy, to download a copy of our Youth Strategy click HERE.
The Penguin Programme is intended to be educational, but also great fun, often involving games, activities and sports. Penguin Groups frequently organise trips, camps, excursions, picnics and also attend other St John events and competitions. When a penguin turns 8 years old they transition into the Cadet Programme.
Use the links below to find out more:
Click HERE to find out more about the Penguin Programme.
Click HERE to download a Youth Brochure.
Click HERE to download an enrolment form to take on your first night

The Cadet Programme offers young people the Grand Priors Award scheme which is the flagship of our youth programme. As the principle syllabus for our cadets, it provides the framework for our leaders to run educational fun and exciting extra-mural programmes and activities. St John offers our young people exciting opportunities through a varied programme that is tailored to individual needs; let's face it, not every young person is the same!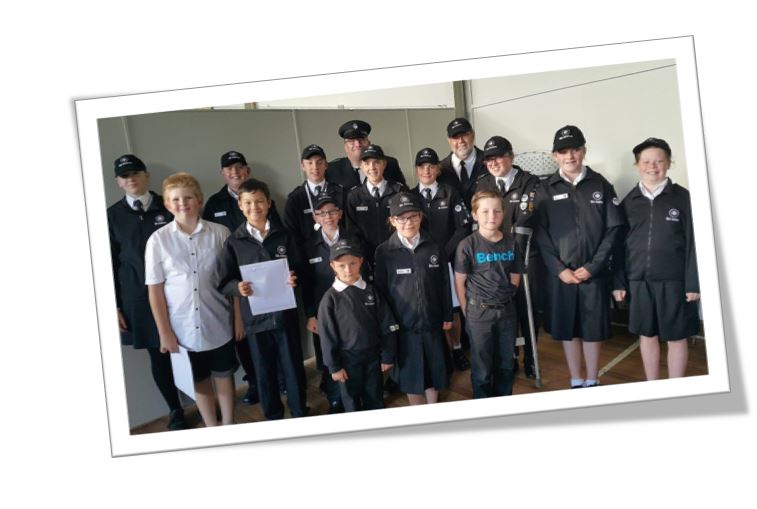 Use the links below to find out more:
Click HERE to find out more about the Cadet Programme.
Click HERE to download a Youth Brochure.
Click HERE to download an enrolment form.
Youth Leaders, we want you too!
Our fun and outgoing Youth Leaders undertake professional development and are appointed based on a rigorous back ground check process. All leaders complete an annual police check process and are the best people for the roles they hold. Youth Leaders are an important part of the St John youth programme, they plan, run and organise the divisional nights and provide the necessary supervison.
Family and whanau are also very welcome to join our programmes as a leader. If you are interested in joining us as a youth leader in either of our programmes we want to hear from you.
For more information please click HERE to be taken to our leadership information page or click HERE to signup now!
We look forward to seeing you at a Division near you soon!
Best wishes,
Kerry Mitchell | National Youth Manager
St John New Zealand | Hato Hone Aotearoa