St John Youth is pleased to announce the apppointment of Cadet Leader Dominic Anisy as the St John New Zealand National Cadet of the Year (NCOTY) 2018/19. Dominic is a 17 year old Cadet Leader in Halswell Youth Division in Christchurch, a passionate and respected member of the Youth programme.
Dominic will lead the National Youth Advisory Panel in his role as National Cadet of the Year alongside other national programmes of work in the youth programme, and will represent Youth across the organisation and externally.
Dominic will formally begin his term at the official handover from our current National Cadet of the Year Cascade Price at the investiture in Christchurch on November 3rd. We are very excited to work alongside Dominic as National Cadet and the oppertunties he may generate in his term. Congratulations Dominic!
Outside of St John Youth, Dominic is a Year 13 student at St Thomas College and is actively involved in the community and has been a big part of the college leadership team for 2018 as the Social Justice Leader. Outside of school he enjoys photography, acting/drama and is invovled in Orginal Scripts theatre school.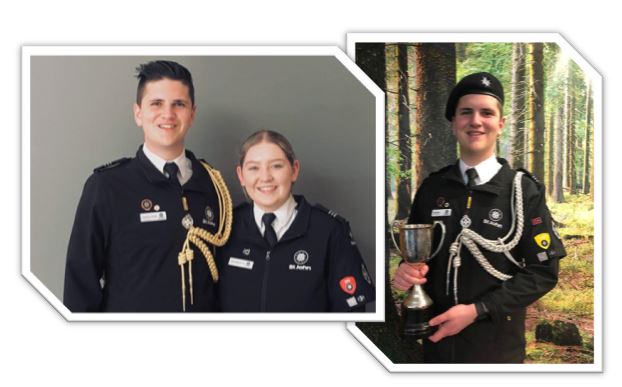 We will also take this oppertuniy to acknowledge the hard work, passion for the role and commitment of Cascade in her year as National Cadet of the Year. She has led a number of programmes of work through the Youth Advisory Panel, alongside supporting national projects and advocating and supporting youth members at local, regional and national events. Thank you Cascade!
Jacci Tatnell | Head of Youth and Schools
National Office
---