Earlier this week, St John Penguins and Cadets from Rolleston Youth Division hosted Mayor Sam Broughton (Selwyn District Council) who visitied the division to speak with them about what he does in the community, as well as what makes the town of Selwyn different.
The Division is working on the Kiwana Badge which is part of the Grand Prior Award and is a badge which incorporates all things Kiwi. It acknowledges who we are as New Zealanders, highlighting our history, our values and our impact.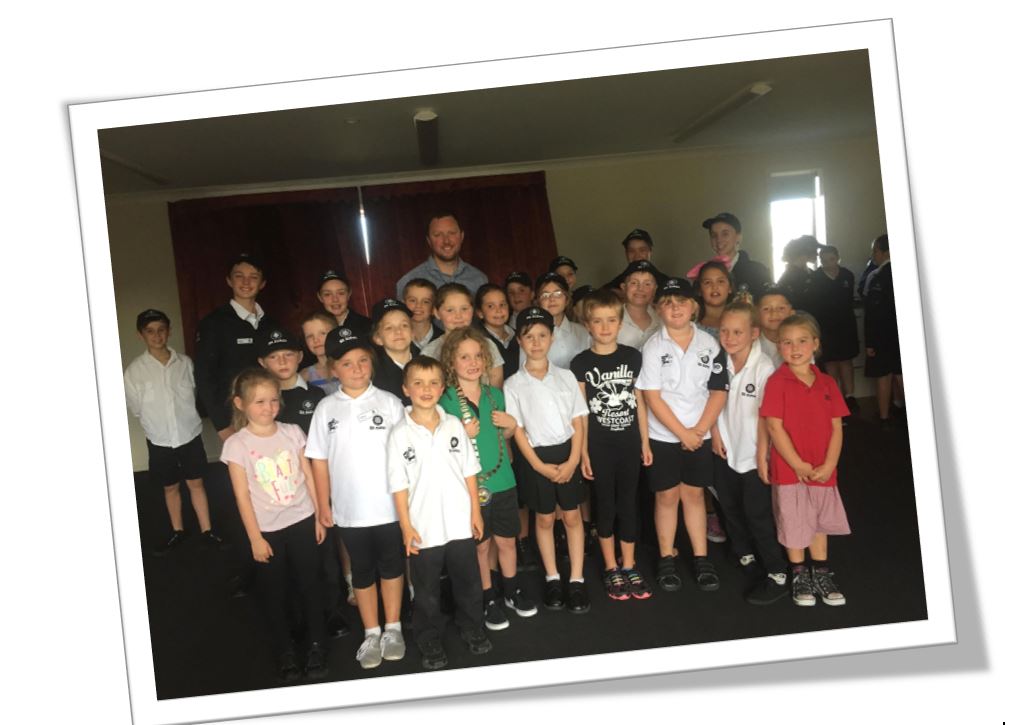 The Kiwana badge enables our Youth to think more in-depth about the culture of New Zealand whilst also enjoying some classic Kiwiana fun and enjoyment. The badge challenges our youth to develop a connection to New Zealand's past, present day and future.
Everyone enjoyed listening to what Mayor Sam had to say, learning a thing or two on the way. This badge is a great way to encourage connections with community and civic leaders.

- Tayla, Rolleston Youth Division
[Picture: Penguins and green level Cadets, Rolleston Youth Division with Mayor Sam Broughton]
---