Happy Easter!
According to Christian tradition, Easter Sunday is the holiest day of the liturgical year. It marks the climax of Holy Week, which runs from the Triumphal Entry to the Resurrection. It also marks the commencement of the seven-week period that culminates in the Ascension and the Day of Pentecost.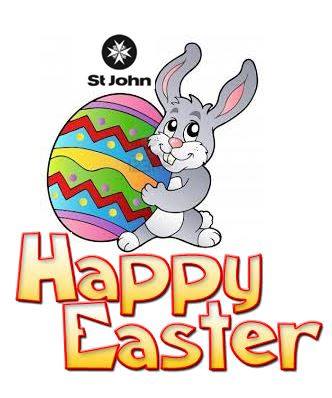 For Catholics, and some Protestants as well, Easter is also the end of the period known as "Lent," wherein certain foods and activities are restrained from as a sort of "sacrificial reminder" of the holy events of the season.
In New Zealand, the population is a medley of cultures and religious traditions. There are Catholics, Anglicans, Presbyterians, followers of Judaism, Muslims, Hindus, and Buddhists. With only 50% calling themselves "Christian" on the 2013 Census and around a third considering themselves "non-religious," there is also a large secular segment of the population.
The 19th Century saw a major wave of immigrants to New Zealand and an integration of cultures such that even non-Christians began celebrating Easter, though not as a Christian holiday. For many, it has become simply a vacation time to be spent with family, and its symbols are as much chocolate eggs and bunnies as the cross and empty tomb.
Nonetheless, there remains a more religious segment of New Zealand society that does still partake in church activities each Easter season. These include special sermons and Scripture readings, prayers and hymn-singing, passion plays, night vigils, and more.
In New Zealand, Easter comes during the Autumn since the islands lie in the southern hemisphere. New Zealand Aprils are a time of falling leaves, shorter days and fading gardens, but New Zealanders nonetheless send each other cards and emails with images of spring and new life on them.
Easter Sunday and Easter Monday are national holidays on which it is illegal to operate most businesses, a remnant from the land's more Christian past.
On behalf of us all at St John we wish you all a very Happy and safe Easter.
_____________________________________________________________________________________________________________
St John Youth offers two unique but distinctive programmes. The penguin programme is for young people aged 6-8 years and the cadet programme for young people aged 8-18 years.
St John has existed in New Zealand since 1885 and is part of a global organisation known as the Order of St John, which is active in more than 40 countries. The Order of St John can trace its history back to a hospital set up in Jerusalem during the Crusades over a thousand years ago.
We have a pretty cool Youth Strategy, to download a copy of our Youth Strategy click HERE.
The Penguin Programme is intended to be educational, but also great fun, often involving games, activities and sports. Penguin Groups frequently organise trips, camps, excursions, picnics and also attend other St John events and competitions. When a penguin turns 8 years old they transition into the Cadet Programme.
Use the links below to find out more:
Click HERE to find out more about the Penguin Programme.
Click HERE to download a Youth Brochure.
Click HERE to download an enrolment form to take on your first night

The Cadet Programme offers young people the Grand Priors Award scheme which is the flagship of our youth programme. As the principle syllabus for our cadets, it provides the framework for our leaders to run educational fun and exciting extra-mural programmes and activities. St John offers our young people exciting opportunities through a varied programme that is tailored to individual needs; let's face it, not every young person is the same!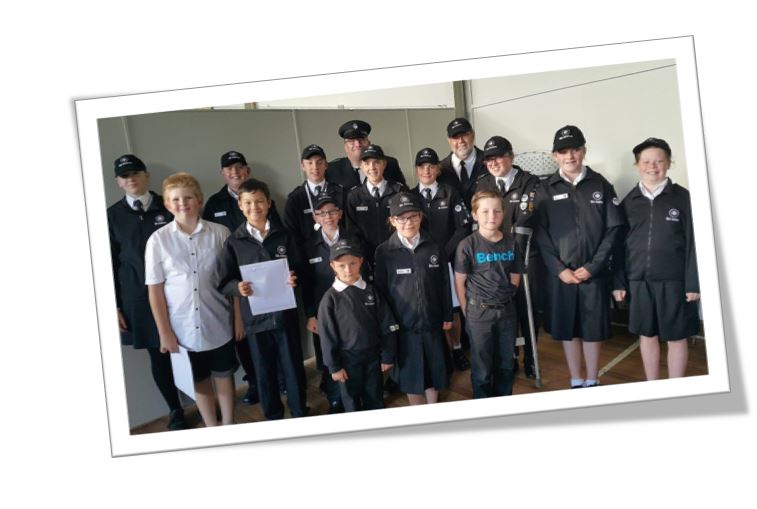 Use the links below to find out more:
Click HERE to find out more about the Cadet Programme.
Click HERE to download a Youth Brochure.
Click HERE to download an enrolment form.
Youth Leaders, we want you too!
Our fun and outgoing Youth Leaders undertake professional development and are appointed based on a rigorous back ground check process. All leaders complete an annual police check process and are the best people for the roles they hold. Youth Leaders are an important part of the St John youth programme, they plan, run and organise the divisional nights and provide the necessary supervison.
Family and whanau are also very welcome to join our programmes as a leader. If you are interested in joining us as a youth leader in either of our programmes we want to hear from you.
For more information please click HERE to be taken to our leadership information page or click HERE to signup now!
We look forward to seeing you at a Division near you soon!
Best wishes,
Jacci Tatnell | Head of Youth and Schools Programmes
St John New Zealand | Hato Hone Aotearoa