South Island Region takes great pride in congratulating the following cadets who have achieved thier Grand Piror's Award.
The Grand Prior Award is the third highest award for a cadet, other than the newly introduced Sovereign's Award and Award for Bravery which the Order can confer on a youth member. The main curriculum of the cadet programme is the Grand Prior's Award where cadets set goals and achieve in a variety of areas. There are 29 subjects available which gives a lot of options for cadets to choose from. Although the 'GP' award is a real challenge, it is very rewarding.
The Grand Prior's Award is gained by completing 6 compulsory badges, 6 badges of the cadet's own choice, and 100 hours of comunity service. Once the 12 badges and community service is completed, the Grand Prior's Award is completed and awarded at a ceremony in the presence of the Governor General.
The award is revised every year and is one of the best educational youth programmes in the world. Learning objectives are built on the New Zealand Education Curriculum to ensure that cadets are given an edge outside of school and that we don't overlap what is done in the classroom.
The Grand Prior's Award was first presented in New Zealand to Basil Buckley, Duncan Clark, Jack Ede and Clyde MacFarlance on 14 December 1934 from Christchurch No3 Division. Since then, over 3,000 Grand Prior Award's have been presented across the South Island.
Congratulations to those who have earned thier Grand Prior's Award over the last 18 months.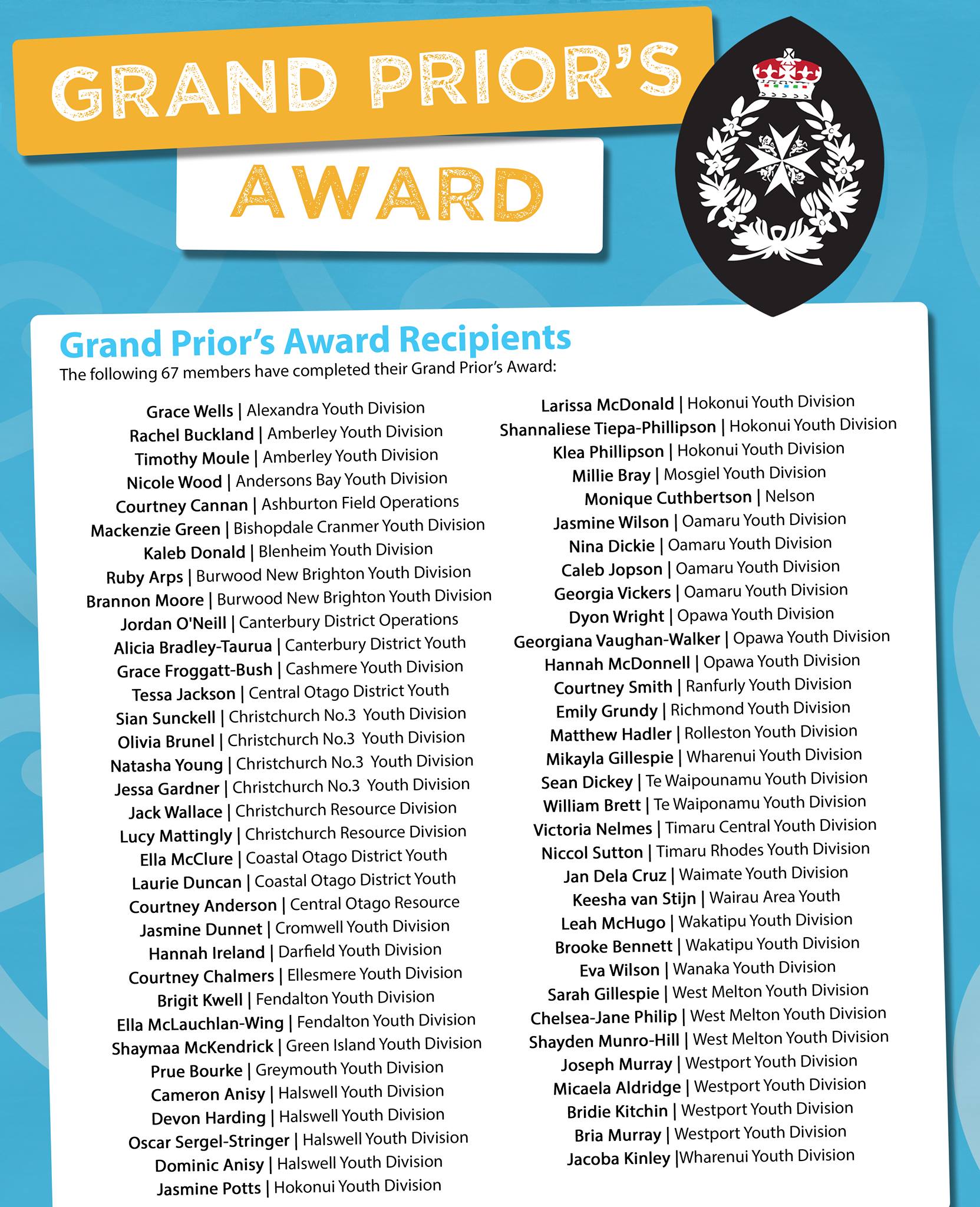 David Carswell | Regional Youth Manager
South Island Region
---