90 Grand Prior Cadets Celebrate 90 Years of St John Youth in New Zealand
The Grand Prior's Award is the ultimate award for St John Cadets to obtain. The main curriculum of the cadet programme is the Grand Prior's Award where cadets set goals and achieve in a variety of areas. The Grand Prior's Award is in many ways the flagship of our youth programme. As the principle syllabus for our cadets, it provides the framework for our leaders to run educat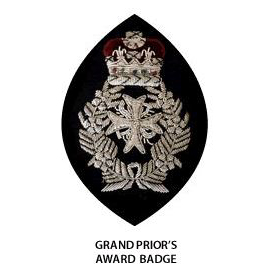 ional, fun and exciting programmes.
There are 29 subjects available, 6 of them are compulsory. The programme provides many topics for cadets to choose from. Although the award is a real challenge, it's super rewarding and is something all our young peope aspire to obtain.
The very first Grand Prior Awards were presented on 17 February 1933 to two ambulance Cadets in England and a Nursing Cadet in Australia. New Zealand immediately adopted the programme and saw the first awards to overseas Ambulance Cadets made on 14 December 1934 to Basil Buckley, Duncan Clark, Jack Ede and Clyde MacFarlane from the Christchurch No 3 Division.
Presentation of the award is very special. As the highest award, other than for bravery, St John can bestow on its Cadets, our young people have the option to travel to Government House and participate in a ceremony where the Grand Prior badge and parchment is presented by the Prior of St John in New Zealand, The Governor General.
As part of our year of celebrations to mark 90 years of the St John Youth programme being delivered in New Zealand; 90 very special young people were invited to receive the ultimate badge, The Grand Prior Award at a ceremony hosted by the Prior of St John and Governor General of New Zealand, Her Excellency The Rt Hon Dame Pasty Reddy on 6 October 2017.
To download your own copy of the 2017 Government House citation pack please click HERE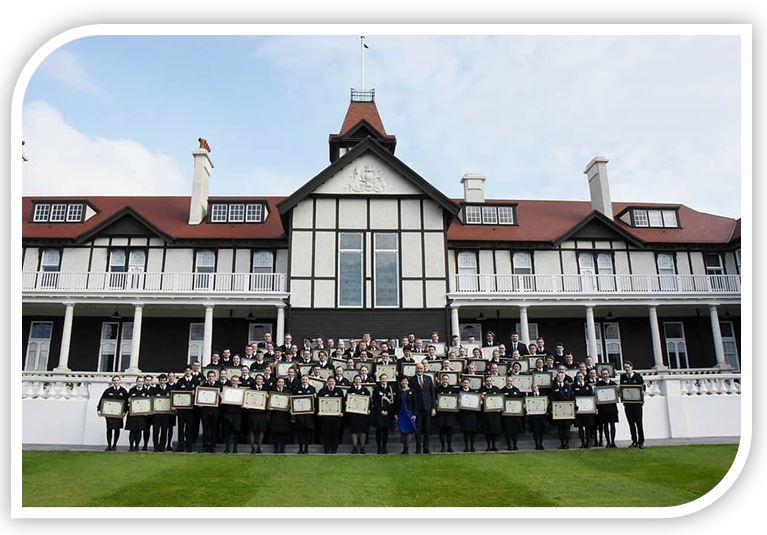 The youth programme began 2 May 1927 in New Zealand and we are still going strong today!

A message from Sarah Manley the Director of Community Health Services for St John New Zealand.
"They often say to understand the future you must understand the past. As we celebrate 90 years of St John Youth we can proudly say we have a legacy of producing young leaders throughout New Zealand, and how exciting it was to be part of this special event held at Government House as part of that legacy. St John is proud of the work we do with young people and more importantly, proud of the young people who choose to be part of us."
On behalf of all of us from within and the wider St John family we extend to all 90 Cadets our huge congratulations to you all on this fine achievement.
Central Region Awardees
Abigail Turner
Aimee Duston
Alysha van Wijk
Amelia Wylie
Amethyst Barnard-Bull
Angelia Clarke
Bailey Harris
Blake Tolley
Cameron Beauchamp
Cascade Price
Charmaine Sheffield
Danylle Grant
Dylan Budge
Eimhin O'Shea
Elaine Slaney
Gemma Clunie
Glen van Leeuwen
Hayden Tankersley
Ivana Emer
Jack Geden
Jacob Morris
Jacob Perkins
Jamie Churchouse
Jarrod Young
Joshua Morris
Julie Anniss
Laura Bruin
Laura Campbell-Morrision
Lyneil Gray
Maddison Herdman
Madison Hart
Mikayla Donohue
Nicole Bluett
Rachel Bluett
Rachel Li
Reef Majurey-Johns
Sophie Napier
Tamara Stratton
Taylor Spencer
Thomsa Boulton
Yasmin Hansen-Purchase
Zoe Edwards
South Island Region Awardees
Brooke Bennett
Caleb Jopson
Callum Simonsen
Cameron Anisy
Courtney Anderson
Courtney Chalmers
Courtney Smith
Devon Harding
Grace Froggett-Bush
Hannah Ireland
Jacoba Kinley
Jamie Simonsen
Jenifer Stratford
Jessa Gardner
Jordan O'Neill
Joseph Murray
Kaleb Donald
Lucy Mattingly
Mackenzie Green
Micaela Aldridge
Millie Bray
Natasha Young
Nick Grant
Ocar Sergel-Stringer
Robert Batt
Tessa Jackson
Tim Moule
William Brett
Northern Region Awardees
Ashleigh Coffman-Monk
Atajlia Dunnett-Wilkes
Charlotte Kemp
Douglas Maynard
Emma Jeffries
Generieve Wedgewood
Georgia Leaning
Georia Shen
Hanbi You
Logan Doody
Luke Smith
Mark Bosman
Niamh Curd
Nicole Jones
Paige Robinson
Rebekah Pawley
Robert Simpkin
Samuel Blewett
Tegan Roycroft-Cooper
Timothy Aitkenhead
– Jacci Tatnell | Head of Youth and Schools Programmes