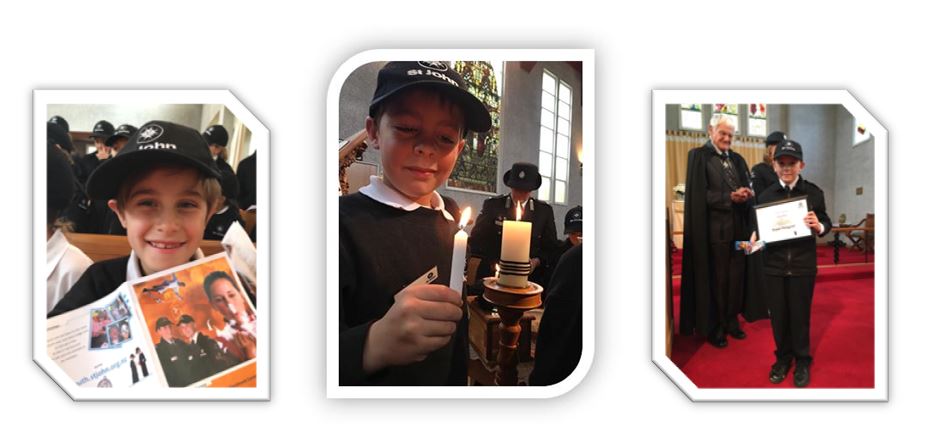 An amazing 72 young people form St John Youth Wairarapa District, Central Region were officially enrolled as the organisations newest and youngest members of the St John Youth Programme last weekend at a special enrolment ceremony held at St John's Church in Featherston.
This enrolment ceremony is important to St John for two reasons - It follows the centuries old traditions of St John and teaches discipline and order - essential points to being a good first aider.
St John Youth is New Zealand's leading youth programme for young people...
Our programmes focus on teaching young people first aid, health care, leadership and life skills - all in a fun and engaging environment that encourages growth and discovery. Activities are designed to cater for different needs and abilities to open opportunities to all young people. Achieve in a variety of areas from competing in first aid scenarios to conquering fears in adventure camps. Lead large groups, gain awards, and build self-confidence. No matter what you can do now - St John Youth provides challenges that will unlock your true potential!
St John was especially proud to celebrate the award of 8 Super Penguin Awards. Penguins are the youngest group within St John and are headed by 'Primo the Penguin' - the programme's mascot. He's always getting up to all sorts of fun and adventure. Penguins follow a course of nine badges, each divided into main topics. For each badge that is completed a Penguin is awarded a colourful sew-on badge and matching certificate. It usually takes two years to complete all nine badges. Penguins who succeed in completing all the badges become a 'Super Penguin' and are presented a sew-on badge and certificate to mark their achievement.
Our St John foundations go back over 900 years ago – to a hospital founded in Jerusalem. Jerusalem was a holy place then, the centre of the world and a special place to people of different faiths. This Hospital cared for the sick and the poor of any race, faith or belief. The people who cared for the poor and the sick were called Hospitallers and they respected the people in their care with great humility. Their badge was the white cross of St John – the symbol of care and compassion for others.
The St John vision is to enhance the health and well-being for all New Zealanders and our Youth programme is one of the ways we make this happen. Our programmes are about positive youth development, as we aim to provide a safe and secure environment where young people learn first aid, health care, self discipline and general life skills.
Following the formalities and feast members both new and old were treated to an afternoon of fun and fellowship, with blow up obstacle courses and craft activities to fill in a super fun and awesome community focused day.